CoLocksmith's expertly-trained Residential Locksmiths provide lock and security servicing and maintenance to homes throughout the Tacoma/Kirtland/Everett, WA area. Our family-owned locksmith company has been providing the absolute best in home locksmith service and care for over 40 years. We provide our customers with competitive pricing, along with fast and friendly service that's guaranteed to arrive at your door within 20 minutes of your call! In addition, our availability is 24/7, so you never have to worry about when we're open or closed.
The best in home lock repair, replacement and security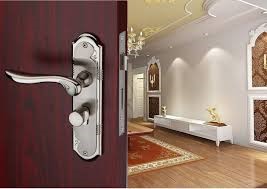 If you've ever found yourself locked out of your home or auto, you know how frustrating this can be. The only thing on your mind, at that point, is getting the situation resolved as quickly as possible. At CoLocksmith, we provide highly skilled locksmith services that include:
Assisting with a home lockout
Extracting a broken key from your lock
Stuck key inside lock
Home safe locking mechanism and combination issues
Installation and repair of door and window locks
Home security issues
When it comes to your home's security, you want to make sure that there are absolutely no issues with your locks or security. Having problems with your locks and locking systems will not only create an inconvenience, but can place you and your family in jeopardy, as well! If you have any lock concerns, just give us a call and we'll be there to assess the situation, perform repairs and/or provide any necessary advice. Our locksmith technicians are very courteous and understand a homeowner's complete security needs.
Call us now with any questions that you have and we'll be happy to help. Jot down our phone number (+1(206)7658203) and keep it handy, so the next time you need residential lock assistance, you'll be able to quickly get in touch with us, so we can resolve your lock issues!